President's Message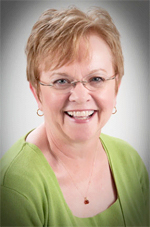 As a founding member of ISPN, it is an honor and a privilege to serve now as the organization's eleventh president. Creating a new entity - or a society of nurses - does not happen without vision, passion, and energy. Past Presidents with expert clinical practice experiences such as Susan Krupnick, Geraldine Pearson, Kathleen Delaney, Victoria Soltis-Jarrett, and Evelyn Parrish brought those practice experiences as leaders of ISPN. Past Presidents with expert education experiences such as Linda Finke , Lynette Jack, Susan McCabe, Mary Jo Regan-Kubinski, and Sara Horton-Deutsch brought academic strategies and partnerships to the organization. My point is that to be at this place, I stand on many shoulders - as do we all - in guiding ISPN for the next year.
We concluded a very successful 2015 Annual Conference in Seattle, WA with record breaking attendance. Recognizing the conference theme of Looking to the Future: Interprofessional Relationships and Collaborations in Mental Health, I am mindful of the relationships and collaborations we have with each other. We had a robust and collegial discussion at The President's Wrap Up as we grappled with bylaws revisions and the changes that they can bring. One of those major changes will be the end of Divisions as we have known them. However, we have the opportunity to construct new relationships with Special Interest Groups that can deliver more advocacy and education products to our interprofessional relationships and partnerships.
The Archives of Psychiatric Nursing is now our official ISPN journal. Partnerships with our editors facilitates the work of ISPN members. Our Board of Directors is in place and we have professional and timely direction from Kathy Kuehn, ISPN's executive director. We continue partnerships with educational entities such as RMEI for your benefit. We have ongoing partnerships with LACE, APNA, and Nursing Community with ISPN members as liaisons in order for us to address advocacy, practice and education issues. And we have our members. There are a variety of ways you can be involved with ISPN so do consider how you might contribute.
I look forward to the next year of possibilities with optimism and a grateful heart. As Barbara Kingsolver said, The changes we dread most may contain our salvation.
With appreciation,
Beth
Elizabeth Bonham, PhD, RN, PMHCNS-BC
President ISPN